Winner of Best Digital Design at the Sparkies!!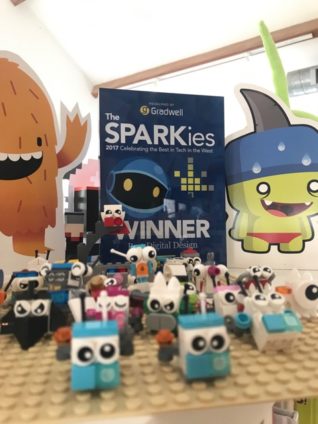 We are absolutely thrilled to announce we won Best Digital Design award at The Sparkies Awards 2017 at Komedia, Bath last week, for the redesign of The Lego Group's Bits & Bricks. The Sparkies awards recognises the best interactive designs and experiences in the South West. In this brand new category, the judges said: "Bits and Bricks is a wonderful design with fun characters and excellent animation. A fantastic method of teaching children to code through play."
A big thank you to The LEGO Group for the opportunity to work together with them on this game and to all involved in it's production. Check out our case study to learn more about this fun, coding game.
More news