World Book Day – Join the Reading Revolution
Once again we are delighted to have collaborated with World Book Day on their website for 2020. Eight months of strategy, development and design concludes with over half a million unique visitors to the website on the day itself — we are proud to see the website grow year on year.
This is the third year of their 'Share a Story' campaign to encourage children to share stories with people in their lives for ten minutes every day. To celebrate this, the nation is currently joining the Reading Revolution to help World Book Day 'Share a Million Stories' — which has featured on a number of publications including 'The Beano', and 'The Week Junior'. This campaign saw over 2.4 million story shares!
There have been lots of exciting additions to the site this year, including:
A wealth of new books for children to purchase with their £1 book tokens.
Share a Million Stories online area where users can create an account and record story shares, whilst accessing a wealth of resources to support this campaign.
Continuing from last year's successful Series 1 of online 'Author and Illustrator Masterclasses', Series 2 has launched with 12 brand new videos.
The £1 book token competition, this year sponsored by LEGO®
Bringing stories to life for toddlers with these brilliant video books from Julia Donaldson and Axel Sheffler.
Introducing World Book Day Social,  celebrating and engaging older readers  with podcasts, social media engagement, resources and more.
Celebrate stories. Love reading.
#worldbookday
#ReadingIsPower
#shareamillionstories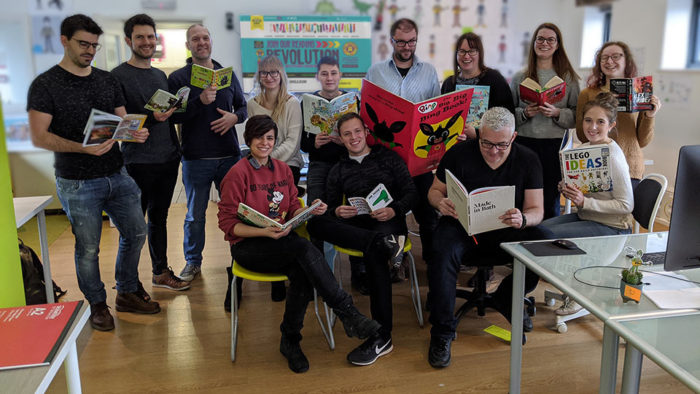 More news