Galaxy Pugs
"Join Captain Squashbody and the Galaxy Pugs to explore planet Earth and using your science skills and knowledge. Complete the missions, earn badges and unlock intergalctic upgrades and costumes for your Pug Ship!"
Galaxy Pugs is an original brand concept – similar to their sister game Karate Cats – with all characters, environments and games concepts, designed and produced by Complete Control for BBC Bitesize. The game helps 5-7 year old children learn and practice the Science KS1 curriculum. Galaxy Pugs, alongside Karate Kats Maths and Karate Kats English featured prominently on BBC Bitesize during COVID-19 as part of the UK's home-schooling initiative.
Kids can play through the various subject levels including animals, plants, materials, human body, habitats and micro-habitats – collecting mission badges and unlocking shiny new upgrades to customise their pug ship. The more missions you complete, the more you can customise your ship!
We partnered with our local Science experts Fun Science to provide questions across easy, medium and hard levels for KS1 Science across these 6 key topics.
This exciting KS1 Science game features Joe Wilkinson as the voice of Captain Squashbody, the leader of the Galaxy Pugs.
Promotional videos, gifs and marketing assets were also created and produced in-house for BBC Bitesize social channels.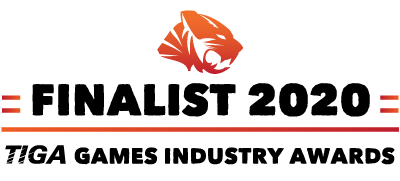 We are a double TIGA 2020 Games Industry Awards Finalist in the categories Best Educational or Serious Game for Galaxy Pugs and Best Role Play Game for Nick Jr. World.