We are a double TIGA Games Industry Awards Finalist
We have been shortlisted for TWO TIGA award's this year. . . drum roll!
Our first nomination, in the category Best Role Play Game is for the the highly immersive 3D Role Play Game Nick Jr. World for Nick Jr. Designed and produced at Complete Control, featuring four key properties, where children create their avatar (54 million combinations), playing four missions based on the show's storylines.
Our second nomination is for Best Educational or Serious Game for Galaxy Pugs – an original brand concept, where all characters, environments and games concepts were designed and produced by Complete Control for BBC Bitesize. The game helps children aged 5-7 years learn and practice KS1 Science. Galaxy Pugs featured prominently on BBC Bitesize during COVID-19 as part of the UK's home-schooling initiative.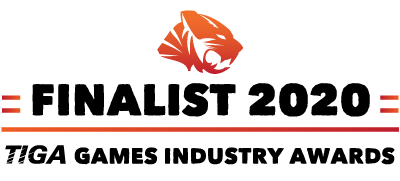 More news